How to Use Moabi
Moabi is an open source platform for collaborative land use planning and environmental management in the Democratic Republic of the Congo.
---
Map Navigation
To view data from multiple map layers, go to the Maps Page. To explore different maps, choose one or more layers from the sidebar on the right.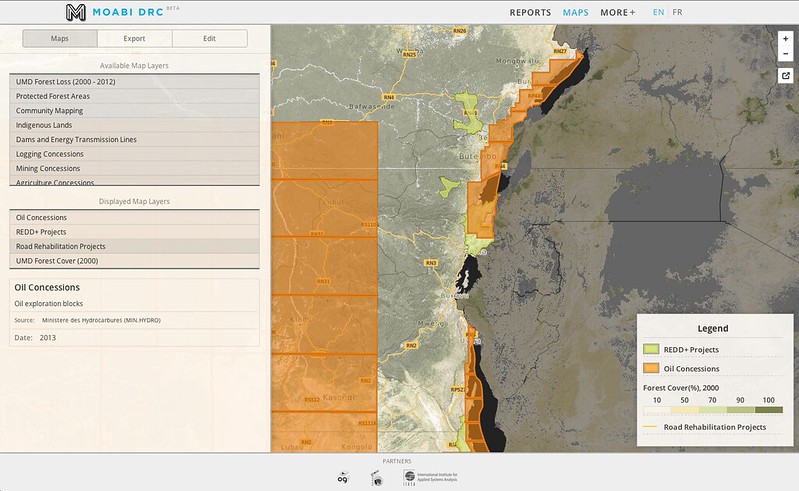 To interact with the map, click and drag to pan the map. To zoom in, either click on the + zoom button in the top right, double click on a region on the map, or hold the shift-key, and click and drag. New map layers will be added on top of the existing map layers. To reorder a map layer, click and drag to a new position in the layer order.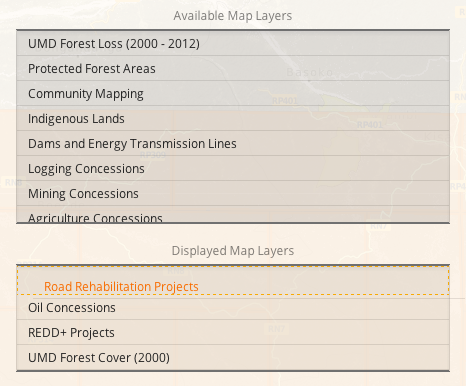 The map layer at the top will be interactive by default. Hover over a feature on the map to view overview information on that feature.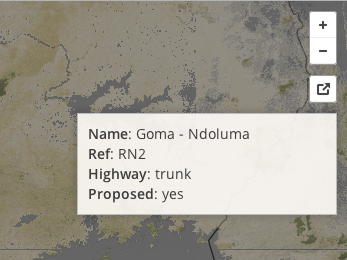 ---
Moabi is a powerful tool to manage and share complex environmental land use data. If you have feedback or would like to learn more, please get in touch.